This post is sponsored by Crest.  All opinions are my own.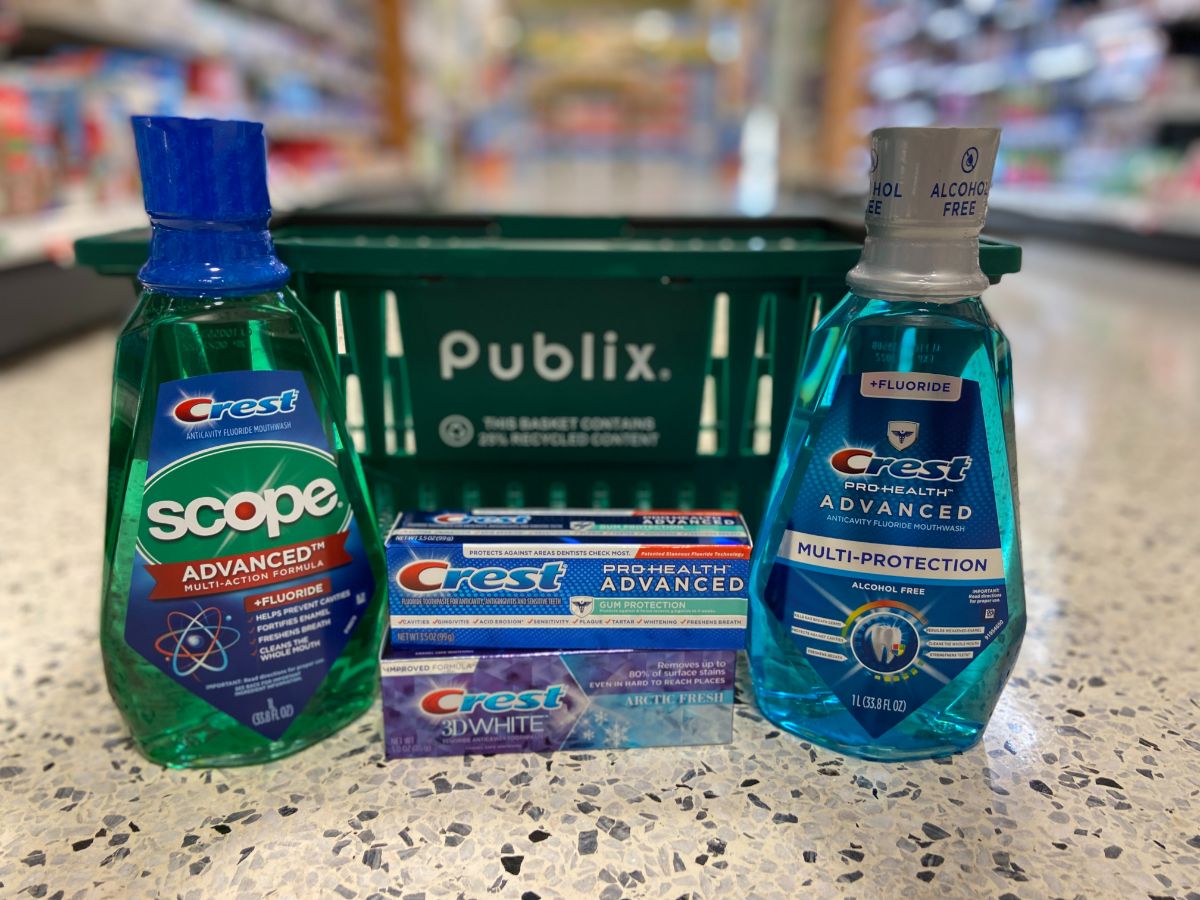 We've got great Crest deals again this week at Publix!  If you haven't used your Crest coupons from the recent BrandSaver Sunday insert, this is your chance before they expire.
Head to your local Publix and find Crest 3D White and Crest Pro-Health toothpaste on sale 2 for $3.  They also have 1 liter bottles of Crest Mouthwash for only $5.
Once you add in recent coupons you'll save over 50% off!
Here are the deals this week:
Crest 3D White Toothpaste 3-3.5 oz Complete 4.6-5.4 oz or Pro-Health 3.5-4.6 oz, $3

-$1 off Crest toothpaste or liquid gel, 3 oz+, limit 2, PG 05/30 (exp 6/12)(makes it $2) Crest Pro-Health Mouthwash or Crest+Scope Advanced 1L, $5

-$1 off Crest mouthwash, 473 ml/16 oz +, limit 2, PG 05/30 (exp 6/12)

-$1 off Crest Mouthwash, 473 mL 16 oz+, Publix eCoupon(makes it $4)
Don't forget to submit your Publix receipt online and earn Stocking Spree rewards too. For every $50 you spend on participating items you'll earn a $10 Publix gift card. Crest is a participating brand, along with lots of other P&G brands that are also on sale right now!